Everything you need to know about iOS 16.2 compared to iOS 15
Updated: December 15, 2022 1:51 PM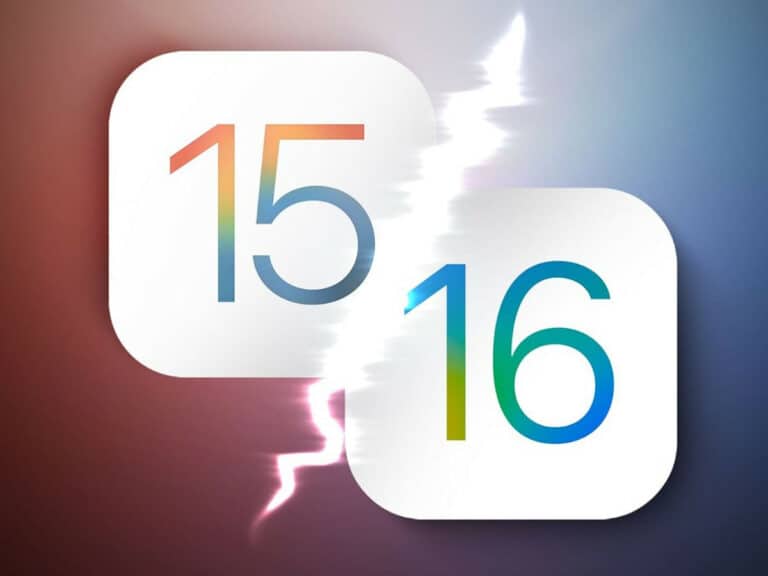 For most people iOS 16.2 compared to iOS 15 is an easy choice and the answer to Should I Upgrade to iOS 16.2? it is definitely yes.
Many of the changes promised at one point with iOS 16 are first introduced in iOS 16.2.
Even the advertised security improvements have now mostly arrived with this latest update, including end-to-end encryption.
Read below for all the details!
READ NOW: The 5 Best Phone Deals for December 2022
iOS 16 vs. iOS 15
There have been many small changes and security updates between iOS 16 and iOS 15, but most of the new features can be summarized as follows:
Lock screen customization and functionality: You can now switch between lock screens with different colors, fonts, and widgets. 4 widgets can be added to each of these screens (developers can create their own), and the live activity features can track sports games.
Mail app improvements: After keeping up with the times for many years, Apple finally introduced features in Mail in an effort to encourage people to use it over competing email applications. Now features such as "Undo sending", "Scheduled sending" and the like have been introduced.
Messages app improvements: You can now edit/cancel messages you've sent in the last 15 minutes, invite people to work on projects in Apple Pages or Apple Numbers, and recover messages you've deleted in the last 30 days.
Photos: You can now lock photo albums with passwords and have more sharing options through the new iCloud Photo Library feature, which allows bulk editing of images within a group.
Freeform app: A new digital whiteboard application that allows you to draw and take notes.
iOS 16.2 compared to iOS 16.1
iOS 16.2 mainly brought continuous improvements in the same area as iOS 16 and iOS 16.1, properly realizing some of the features like live activity sports scores and finally introducing things like the Freeform app. This latest iOS update brought with it various improvements to the major changes above, as well as some improved security features.
Apple has fixed 35 major security vulnerabilities, including 6 kernal issues and 10 issues with the WebKit engine. Advanced Data Protection (more on this below) also provides additional end-to-end data encryption.
Sleep and medication lock screen widget: You can view information about your sleep patterns and see your medication schedule / receive reminders from the lock screen.
SharePlay support: Now allows online multiplayer play while on a FaceTime call with other participants (via Game Center).
Live Activity sports scores with Apple TV: Live sports scores are now updated on the lock screen.
AirDrop's "Everyone" setting is now "Everyone for 10 minutes."
Apple News added to Weather app.
Improved Home app architecture and efficiency.
Improved image search in Messages.
5G support for Indian networks.
Freeform app: Fully introduced in this update.
Apple Music Single (new): A karaoke singing app that lets you lower your voice on a track so you can sing your own, as well as add lyrics to the screen (available on iPhone 11 and up).
Advanced Data Protection (new): End-to-end encryption for messages, reminders, voice memos, notes, and photos (a feature available only in the US until Q1 2023).
iOS 16.2 vs iOS 15: final word
This was ours iOS 16.2 compared to iOS 15 guide. We hope that gave you all the information you were looking for on the differences between OS versions.
---