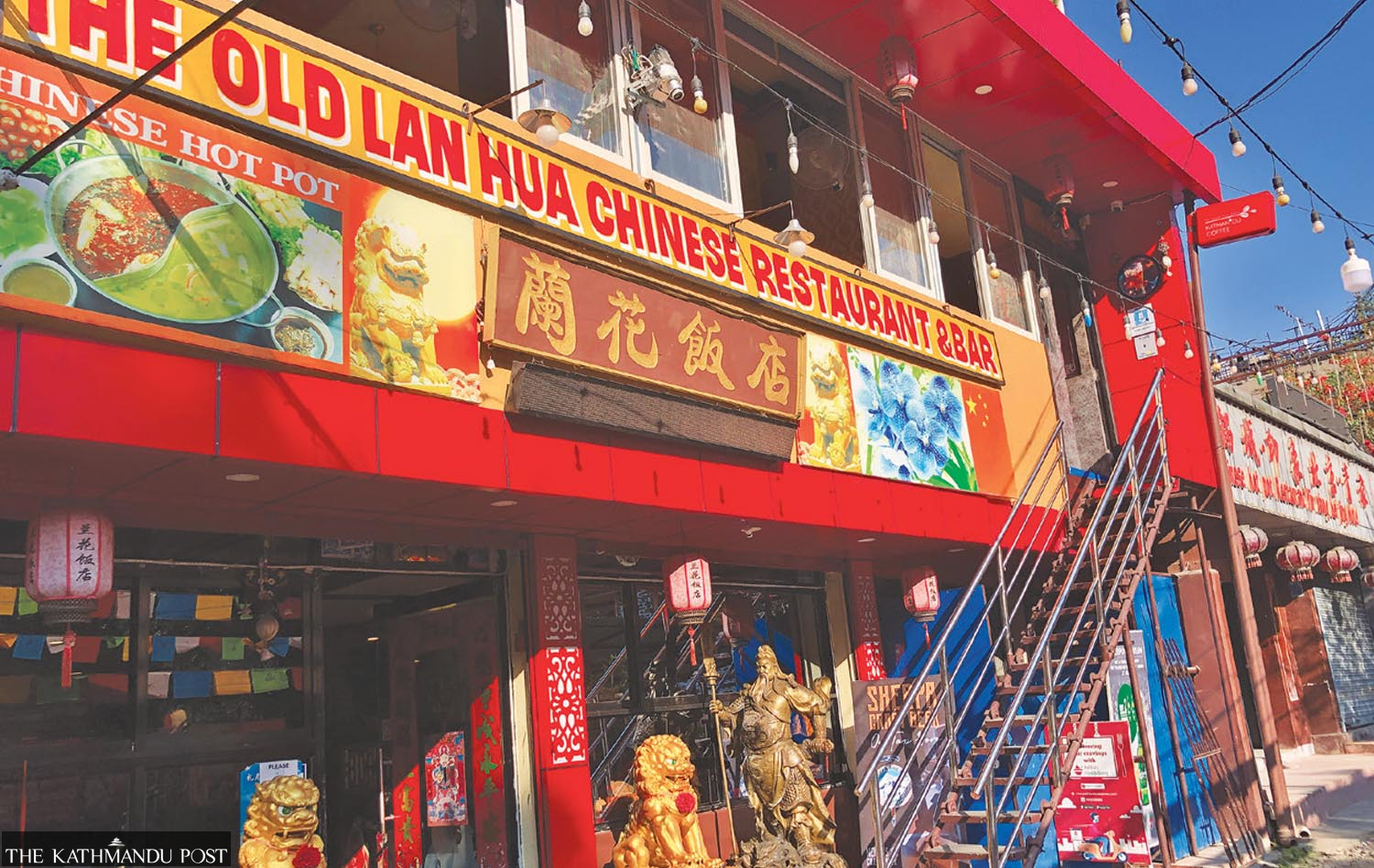 In the first quarter of 2018, China overtook long-time record holder India as the top sender of tourists to Nepal. Industry sources have attributed the increase in Chinese arrivals to a warmer policy towards Nepal after the formation of a leftist alliance government in Kathmandu. Chinese arrivals have also soared after flight frequencies between the two countries expanded as more Chinese airlines began adding Kathmandu to their networks.
Five Chinese carriers – Air China, China Southern, China Eastern, Sichuan Airlines and Tibet Airlines – have started services to Nepal. Land connections have also improved.
In 2017, the Rasuwagadhi-Kerung border crossing was upgraded to an international crossing point with the aim of developing it as a major gateway connecting China to all of South Asia. Tourists have also started flowing to Nepal through this transit point.
Since January 2016, Nepal has provided free visas to Chinese tourists, putting them on par with SAARC nationals.
Analysts say Chinese interest in traveling to Nepal was triggered by the release of a Chinese film 'Up in the Wind' in 2013. Shot in the tourist spots of Kathmandu, Pokhara and Chitwan, the film made Nepal popular between Chinese travelers and arrivals have changed in a torrent, particularly in Pokhara at the foot of the Annapurna.
Pokhara has seen more Chinese visitors than Kathmandu, and many Chinese travel guides have listed the lakeside city as one of the "Top Ten Places in the World You Must See Before You Die".
Tourism entrepreneurs have literally painted the city red. Gaurighat in Pokhara, decorated with Chinese themed signs and menus, transformed into China Town.
Gaurighat has become the top destination for every Chinese visitor. Chinese cuisine began to dominate hotel menus in Pokhara, which once served only Indian and continental dishes.
Chinese arrivals in Nepal passed the 100,000 mark for the first time in 2013, largely thanks to improved air links between the two countries. According to statistics from the Ministry of Tourism, about 93% of Chinese tourists have been first-time visitors to Nepal.
In 2014, Nepal received 123,805 Chinese visitors. Then, tourist arrivals started to grow steadily, and China saw the strongest growth of 46.8%, with 153,633 visitors, in 2018.
The boom, alas, turned into bust almost as quickly. The Covid-19 pandemic has arrived and all the Chinese tourists have disappeared in a flash.
Most of the Chinese restaurants in Pokhara are now closed and the advertisements hanging on their doors have fallen off.
The China Town Restaurant and Bar on Barahi Street doesn't see a single Chinese restaurant these days.
Chinese owner Hou Sen Tian has left the restaurant in the care of his Nepalese manager Rishi Raj Acharya. Acharya is waiting for the Chinese tourists to return.
Tian, ​​who is often credited with popularizing Chinese cuisine in Pokhara, is planning to sell the restaurant, according to Acharya.
He came to Pokhara with his family from Calcutta and established Lan Hua restaurant in 1995. After the opening of the restaurant, the number of Chinese food enthusiasts grew.
Tian handed the restaurant over to his son in 2007 and opened another China Town venue in Lakeside. He divorced his wife and married a Nepalese.
Currently, Tian's son is in charge of Lan Hua restaurant, now known as Old Lan Hua among Nepalese customers. It is now largely dependent on Nepalese customers to stay afloat. Another Chinese restaurant near Lan Hua has closed.
Chinese entrepreneurs had started setting up shop in Pokhara before Tian's arrival.
Ugen came to Nepal in 1988 with a Chinese construction company to build the Bhupi Sherchan Highway linking Baglung and Pokhara. He married Kalpana Thakali, a local from Mustang, and decided to stay in Nepal.
Ugen established Gautam Guest House and Restaurant in Pokhara in 1990 and set the trend for Chinese investment. Kalpana rented the restaurant to a Nepalese after Ugen died four years ago.
Khim Nepali from Kaskikot was working as a manager of Machhapuchchhre Guest House when he met Chinese woman Lu Hai Yan in 2008.
Khim who was also a trekking guide took Yan on a hike along the Ghorepani-Ghandruk route. They also took a one-month trip to India where they fell in love and got married six months later in China. The couple ran an appliance sales business.
They decided to open a hotel and established Giri Guest House in Gaurighat. Chinese tourists have started arriving through Yan's contacts. The couple founded Yan Chow Adventure Travel after the hotel flourished.
According to Khim Nepali, Chinese visitors usually spend a week in Pokhara. "Chinese tourists come looking for Chinese restaurants because they don't speak English and the employees of many hotels and restaurants in Pokhara don't understand Chinese. Chinese-speaking guides are also scarce," Nepali said.
In 2013, the husband-wife team opened a new restaurant, Dau Fan Lai Chinese Restaurant, near the Giri Guest House. They brought in a chef from China for a monthly salary of Rs 120,000.
"We decided to make more investments as the number of tourists increased," Khim said.
But Dau Fan Lai Chinese restaurant went bankrupt after the 2015 earthquake. They sold it to chef Lija and his girlfriend. Lija's girlfriend succumbed to Covid two years ago, and later left for India.
The restaurant is now closed and the owner has posted an ad to rent it out.
Since China opened up to the world in 1978, its citizens have traveled beyond its borders in increasing numbers.
In 2013, the number of Chinese outbound travelers reached the top spot globally for the first time. But Covid has reversed the trend.
The history of Chinese tourists in Nepal is not long. The northern neighbor gave Nepal Approved Destination Status (ADS) in 2002; and in June of the same year, Chinese nationals began to officially visit Nepal for the first time as tourists. Nepal is the 18th nation to receive the status and the first in South Asia.
The two countries signed an initial memorandum of understanding on an implementation plan for Chinese outbound travel to Nepal on April 16, 2001, laying the groundwork for ADS.
Nepal first participated in the China International Travel Fair in 2000 to promote its tourism industry. Before 2000, Chinese could only travel to Nepal for official visits.
Subsequently, the two countries' central banks signed a bilateral cooperation agreement that allowed for the conversion of Chinese currency in Nepal in a bid to boost bilateral trade, tourism and economic cooperation.
Between the founding of the People's Republic of China in 1949 and 1982, few residents of China had traveled to foreign destinations other than government officials, students, and a few businessmen.
In 1983, China allowed citizens of Guangdong province to travel to the British colony of Hong Kong on organized tours to visit family.
Beginning in 1995, China's National Tourism Administration formalized China's ADS policy. But soon after Nepal received the ADS, arrivals from China dropped due to a violent conflict that escalated in 2002-04, reaching Nepal's major cities and tourist destinations.
After June 2009, Nepal began to experience steady growth in Chinese arrivals.
In Pokhara, a large number of Chinese restaurants have opened in Ambot, Barahi Chowk and Centrepoint of Lakeside. Pokhara-based Chinese entrepreneurs even formed an organization called the Overseas Chinese Association in January 2015.
According to the association, Chinese investors have invested money in 35 hotels and restaurants in Pokhara. Investments range from Rs3 million to Rs15 million.
In addition to hotels and restaurants, they have invested in apartments, department stores and farms. Almost all of these Chinese ventures closed after Covid.
Shang Shao Khwa, general secretary of the association, has been involved in the agricultural sector in Pokhara for a decade. He rented a farm in Rithepani in Pokhara -27.
His major clients were Chinese restaurants in Pokhara; but as there are now few of them, he sells his produce at the local market.
"Many Chinese left the business after the Covid-19 pandemic because they weren't earning enough to even cover the rent. Some have sold their businesses at cut prices," Shang said.
"Some are still willing to continue their activities if the Chinese government reopens the border and tourists start arriving."
According to Shang, about 70% of the customers in the restaurants were Chinese tourists, 15% were Nepalese and the rest were tourists from other countries.
"Chinese construction workers at Pokhara International Airport were also customers of those restaurants," Shang added.
Restaurants obtained most of their requirements such as spices and other ingredients from China, but items such as vegetables, rice, oil, meat and fish were sourced locally.
There are currently only three Chinese restaurants operating in Lakeside.
Zhan Jiang Song, president of the association, predicts that the number of Chinese visitors will increase as the situation in Kerung and other Chinese border points eases and Pokhara International Airport becomes operational.
"To attract more tourists, the Kathmandu-Pokhara and Pokhara-Lumbini highways need to be renovated. This place has an enticing atmosphere and friendly people. Tourists from neighboring countries are eager to come here," Zhan said.
Chinese entrepreneurs have also been accused of making illegal investments. Local traders suspect that Chinese investments are not transparent and convincing.
Lakshman Subedi, chairman of the Hotel Association of Nepal Pokhara Chapter, said Chinese investors had come looking for land to build a five-star hotel in Pokhara before the pandemic. There were even Chinese investors bidding on the Fulbari Hotel.
Kishore Raj Pandey, president of Saathi Nepal Travel and Tours, which was the first person to bring Chinese tourists to Nepal in 2001, said China could allow its nationals to travel outside the country starting May 2023.
"The internal movement of people has started, but currently no Chinese have a passport," said Pandey, who was also the first Nepalese to become general manager of a five-star hotel in 1982.
"China is opening up Hong Kong to its citizens in the first phase and we expect Nepal to be on the priority list as well." According to Pandey, millions of Chinese could soon start travelling. "We hope Chinese tourists will return to Nepal."