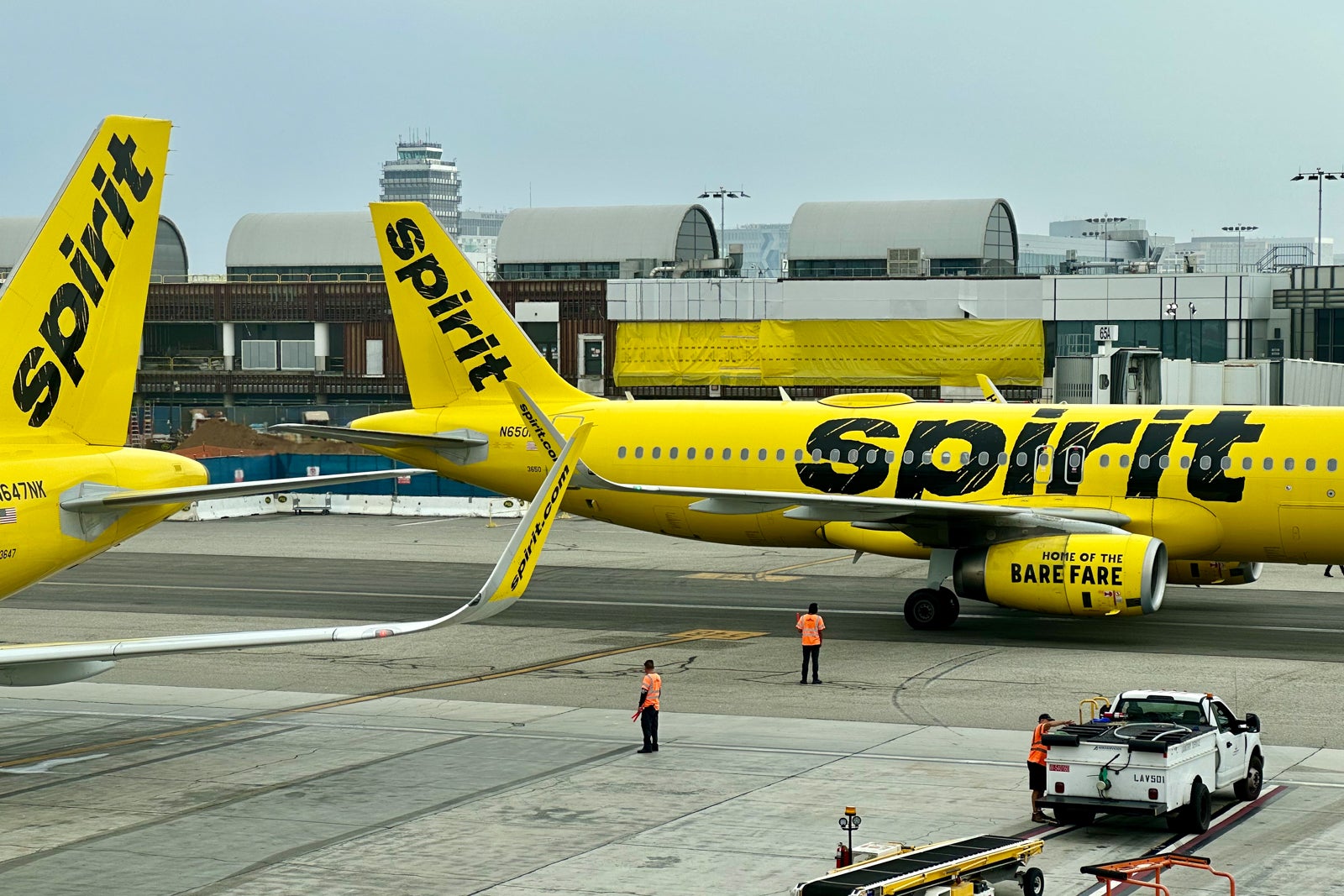 Spirit Airlines is landing in Charleston, South Carolina early next year.
The Miramar, Fla.-based carrier announced Wednesday that it will add South Carolina's most populous city to its route map on April 5, 2023. Spirit will fly three routes daily from Charleston International Airport (CHS) to:
Fort Lauderdale.
Newark.
Philadelphia.
Charleston will become Spirit's second route map pin in South Carolina, joining the Myrtle Beach service that has operated for more than 25 years.
"We are thrilled to connect the beautiful city of Charleston, South Carolina, with three of the largest metropolitan areas on the East Coast," said John Kirby, vice president of network planning at Spirit, in a statement.
Spirit is marketing the new flights as great for locals and visitors alike. The airline will offer numerous one-stop connections from Charleston to popular cities in Latin America and the Caribbean through its gateway in Fort Lauderdale. Meanwhile, service to the Philly and New York City area will help locals gain greater access to major cities in the Northeast.
Additionally, "The Northeast and Florida have always been the best home areas for visitors," said Helen Hill, president of the Charleston Aviation Authority, which means Spirit can likely tap into a robust market of those wishing to visit Charleston from major East Coast cities.
Charleston has grown in popularity in recent years as a destination, especially among tourists seeking outdoor adventure. The city and its nearby coast, golf courses and other attractions have brought an influx of visitors.
Perhaps the most interesting route is the one from Newark. This is where Spirit recently won some hotly contested slots that were abandoned after Southwest Airlines left the airport in 2019. The Department of Transportation awarded these takeoff and landing permits to Spirit in hopes of increasing competition at the airport , especially against United Airlines' leading position there.
Historically, United has been the only airline to fly between Newark and Charleston, so Spirit's service will go head-to-head against the incumbent.
Sign up for our daily newsletter
In Philadelphia, Spirit will go head-to-head with American Airlines and soon revive service from low-cost rival Frontier Airlines, which will begin seasonal service from Philly to Charleston on March 9, 2023, Cirium schedules show.
Spirit will face some competition in Fort Lauderdale, where JetBlue Airways and Silver Airways already fly between Charleston and South Florida.
In addition to Spirit, CHS was recently in the news for winning a new air service from startup Breeze Airways, which counts the city as one of its bases. In its 18 months of operation, Breeze has already expanded multiple times from Charleston.
Another startup carrier, Avelo Airlines, also recently began flying to Charleston from its base in New Haven, Connecticut. This service operates approximately twice a week.
Either way, Spirit hopes to make a splash (yellow) in the new market with attractive introductory fares, starting at $39 for one-way trips to and from Philadelphia and $49 for one-way trips to and from Fort Lauderdale and Newark.